Order Flowers now for guaranteed delivery before Susan's visitation.
Susan Levon Crandall
Susan Levon Crandall went to be with her beloved Jesus on January 18, 2022.
Born February 1,1952 to Keith Huntley and Bonnie Leazer in Twin Falls, Idaho.
She was the eldest of six and graduated from Tigard High School in 1970.
Susan's fondest childhood memories was time spent on her Grandparent's farm in Twin Falls.
In 1987, Susan married "the love of her life," Kerry Crandall, and became stepmom to Sean, Shannon, Dana and Keri. From the moment she met her stepchildren, she treated them like her very own. She loved them dearly, and this love was easily reciprocated by all four Crandall kids. Susan and Kerry's marriage ended in 1999, but God brought them back together in 2010 to finish the life they had started, and the two joyfully remarried in 2014.
Susan loved being in her kitchen and would happily spend all day there; baking delicious breads, canning garden veggies, cooking up a scrumptious meal or whipping up a batch of her tangy lemon curd. She would never show up to an occasion empty handed but always brought delightful treats to share whenever visiting family or friends. Susan brought the spirit of love and laughter into every room she walked into.
Our beloved Susan approached life with absolute joy and thankfulness. She taught us not to sweat the small stuff and to embrace each day with gladness and anticipation. She had a vibrant and authentic personality, always with a smile and kind words, making friends wherever she went. She was adventurous and brave, even throwing caution to the wind at age 58 and joining "her man" in the wilds of Alaska. Together, Susan and Kerry, built a peaceful life as they greatly enjoyed their off grid cabin homestead on the Susitna River. She formed many wonderful friendships in Alaska, but her heart always yearned to be home with her children and grandchildren. In November, 2021, that yearning would be filled when Susan and Kerry moved back to Oregon to be with their loved ones. The family had a month of love, laughter, togetherness and tradition that will be forever cherished. However, God had other plans and called Susan to her forever home. Susan's faith in God never wavered, and she anxiously looked forward to her arrival in Heaven, proclaiming in those last moments on earth, "I'm going to be with Jesus! Aren't you jealous!"
Susan is forever in our hearts, and we look forward to our glorious reunion in Heaven and eternity together.
To plant memorial trees or send flowers to the family in memory of Susan Crandall, please visit our flower store.
---
Guestbook
I am Joseph Jackson, Susan\'s third child. I was born in 1974. I have spent about 3 weeks of total memorable time with my mom and a lifetime wondering why we (Stefany, Steven, and I) weren\'t good enough for her to want to acknowledge. I wish I could be writing that I\'ll miss her. They say \"you don\'t know what you\'ve got until it\'s gone\" but I\'m left here still not knowing. There is no closure for me but at least I can stop hoping for someday.
Joseph Hazelett Jun 21 2022 1:07 AM
A photo was added for Susan Levon Crandall
Stefany LeVon, oldest of the original children, Steven Marcus, and Joseph Jackson. We will miss her as much as she missed us. Jun 21 2022 12:32 AM
The three of Susan's "other/original" children (Stefany LeVon (it is LeVon), Steven Marcus and Joseph Jackson as well as her 4 other grandchildren (Devon, Levi, Jared, and CJ) and two great grandchildren (Brooklynn and Gage) are visiting on this page after hearing the news these months later, and passing along best wishes to everyone who had a part in her alternate life of happiness."

We have closure now.


Stefany, Steven & Joseph Jun 21 2022 12:08 AM
A couple days ago, I tasted some apple butter you'd made. Shannon generously let me have a bite. It was perfect. The spice, the color, the flavor…all the epitome of what apple butter should be.
A woman who could pour such love and care into apple butter could also fill a room with joyful stories, abundant laughter, and ample love.
I am so grateful I got to spend even a small amount of time with you and, while I wish it had been more, I have no doubt we will meet again on that beautiful shore.
David Cosand Jun 17 2022 9:55 AM
A photo was added for Susan Levon Crandall
Christine Yvonne Zorn Feb 18 2022 4:41 PM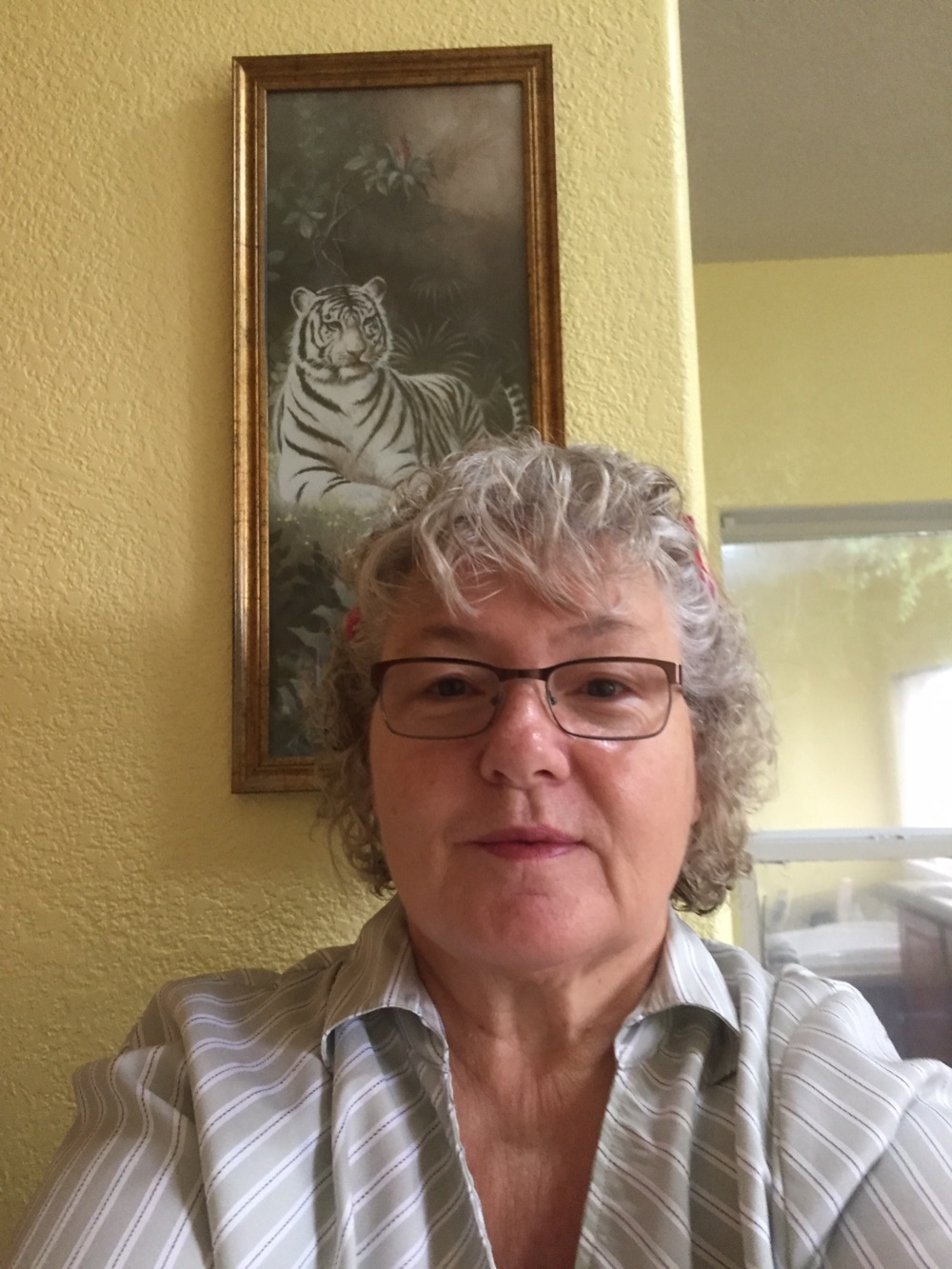 A candle was lit in memory of Susan Crandall
Debi Feb 11 2022 11:59 PM
Susan this was the last time I saw you, I said you were in Alaska ,and I never had a picture of you , can I take a picture of you , so when your not around I can still see your face, you said sure ... little did I know at that time, I would not see you again , like you said to your daughter in law , to tell me , see you on the other side .. and thanked me for being a good friend .. you were also a good friend, and I will miss your smiling face .and your sweet voice .. and I have to say Susan loved her family, she always told me about the kids and grandkids , and showed me some awesome pictures when she came to visit .. of the great time she was having visiting with all the kids and Kerry . Rest in peace my sweet friend . Love you always and Forever , Deb
Debi Feb 11 2022 11:55 PM
A photo was added for Susan Levon Crandall
Debi Wilson Feb 11 2022 11:41 PM
From one old "fart" to another you never failed to put a smile on my face! Miss your cheery voice so much!
Jerry Crandall Feb 8 2022 8:12 PM
If Dad was our gold standard, then you were our bright shining diamond. Never step\'s, always family, from day one. See you in glory.
Dana Feb 7 2022 6:10 PM
Show More Entries